Latest Taboo18.com Updates
Ashley Stone
September 26, 2014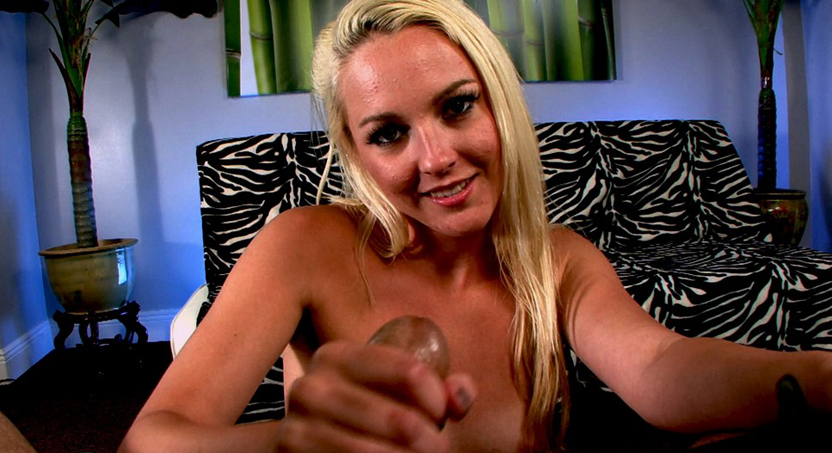 Ashley Stone, the hottest blonde in school, freshly 18 years old, needs to borrow her stepbrother's car to get to her dance class. He gives her a flat 'no'. There's no way he's going to let her borrow his new car. She's the worst driver on the road. But she's not taking 'no' for an answer. She'll compromise and do him a favor. He suggests laundry for a week, which doesn't really appeal to her. She doesn't even do her own. Then what does Ashley have in mind? She starts to undress, catching her stepbrother off guard. Whatever just popped up in his pants doesn't seem like a bad reaction. She continues pulling of clothes, playing with her tight wet pussy. If he's going to lend her his car, she better give him a hand job to remember. Ashley definitely delivers, rubbing her clit during it all.
Natalie Heart
September 19, 2014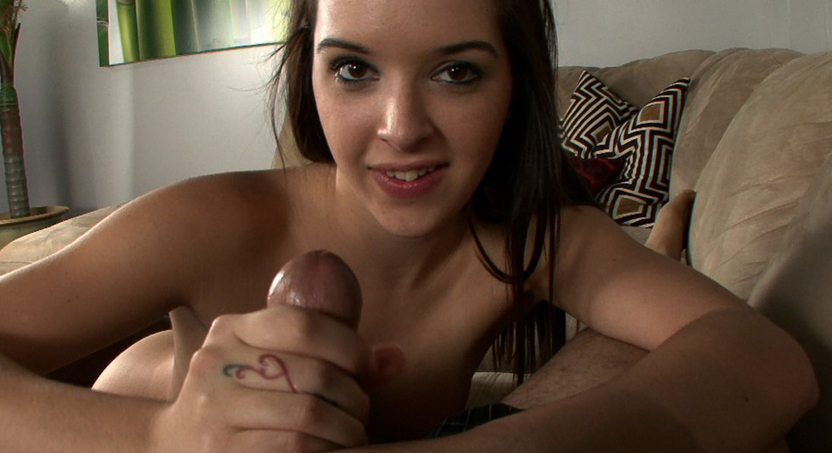 Technology is pretty cool nowadays. You can basically do everything on your phone. Our hot 18 year old in this taboo clip is definitely using her phone to its full potential. Natalie Heart likes to watch porn on her phone when she's alone. It gets her so horny. She pulls off her clothes and rubs on her clit, eyes the screen of her phone. Guess who walks in. Natalie's stepbrother catches her naked with a few fingers up her pussy. He never thought he would catch his stepsister masturbating. She's been feeling lonely and horny, in need of some male attention. Might as well be her stepbrother. She reaches for his crotch, surprised to see he's already hard. He must of liked what he stepped in on. He wants to see her show of her sexy young body. Her ass can definitely jiggle all day. She wants to stroke his cock so bad. She's always wanted to. She spreads plenty of lube on his dick, stroking it with a tight grip. She must study what she watches. She could've only learned that from porn or plenty of experience. Either way, you have to see the load she pulls out of her stepbrother.
Charli Shiin
September 12, 2014
Every girl should learn how to give a proper foot and hand job. But how is she supposed to learn. Hands on experience is the best. The hot 18 year old in this taboo clip, the sexy Charli Shiin, knows where she can learn. She has to learn fast. Her boyfriend made the Varsity football team. She wants to congratulate him with a hand and foot job, but she's never done one. So she asks her stepbrother for help. She wants to practice on his cock. Reluctant at first, he agrees, since he wants to be a good stepbrother. He tells her she has to get him hard. The best way is to slowly undress and tease him with her pantyhose, stretching her longs for him, showing him how wet her pussy is. When he's ready, he wants to feel her feet all over his jacked cock. She's a quick learner. She wants to feel his dick lubed. She sits him down and massages his cock, gripping his cock head. He's getting ready to bust. He wants to squirt on her feet. If you're lucking enough, you can too.
Ezmie Lee
September 5, 2014
Step siblings are supposed to love one another and help each other when needed. This taboo clip brings up a really good question. Can a step sibling really help with anything? For instance, the hot and very 18 year old Ezmie Lee needs her stepbrother to do her a favor. She wants to do more with her boyfriend, like giving him foot and hand jobs. Since her stepbrother likes feet, maybe he can let her practice on his cock. Of course, he doesn't want to at first. She's his stepsister. If their parents find out, they would both be in serious trouble. Yet, Ezmie is persistent, rubbing his crotch and thighs. He's saying 'no', but his growing dick says 'hell yes'! She slowly dangles her high heels off her feet, taking a big whiff of her intoxicating scent. It seems to turn her on. His eyes lock on her grey pantyhose, sneaking a peak up her skirt. She wraps her feet around his cock, slowly stroking it until it's throbbing hard. She wants a better slide, so she tears her pantyhose and drops a load of lube on his prick. She slides her feet up and down his shaft, teasing his head with her suckable toes. She wants to feel his warm cum dry between her toes. If she keeps stroking, she'll get her wish. She'll probably get yours too.
Shelby Paige
August 29, 2014
Shelby Paige, one hot 18 year old, hates doing her homework. She rather hang out with the guys at her school and jerk cock all day. She loves the feel of a hard throbbing dick in her hand. She'll even stroke with her sexy feet. She's so desperate for man meat, she'll take it from wherever she can, even from her stepdad. You see, the other night when she wasn't doing her homework and sneaking out of her window to go to a party, she spotted her stepdad in the neighbor's yard. He wasn't alone. Actually, the neighbor was jerking him off. So instead of telling her mom, Shelby wants to play a game of blackmail. If her stepdad doesn't let her play with his cock, she's going to snitch. He has no choice but to let her do what she wants. He pulls out his dick for her, watching as she slowly undresses for him, showing off her barely legal body. He has to admit her long legs and cute feet in pantyhose turn him on. So she wraps her feet around his cock, stroking them with her silky shiny nylons. She sits him down and grabs a hold of his prick, working her smooth hands up and down his shaft. She wants her stepdad's cream all over her lips. He better drop his load or she's going to tell.
Ashton Pierce
August 22, 2014
Going out to dinner with loved ones is always a good time. Ashton Pierce wants to look her best. She asks her stepbrother to pick up a pair of tight pantyhose for her. She puts them on and needs his help to readjust them. The thing is, she isn't wearing any panties. This freaks her stepbrother out. She gives him a reason to freak out by rubbing his crotch. He knows they shouldn't be doing this, but it feels really good. Ashton unzips his pants and pulls his cock out. She's feeling really sexy in her pantyhose. She wants to wrap her nylon-ed feet around his cock, giving him one hell of a foot job. Her stepbrother wants to feel her huge boobs with his cock, sticking it between them and slapping her nipples. She drops some lube on his dick and uses both hands to stroke a big load out of him. He is a shooter. You have to see where his cum lands.
Tess Morgan
August 15, 2014
Tess is super excited for her upcoming summer. She just turned 18 years old, finished high school, and has decided to back pack through Europe with a few guy friends. She's trying to pass it by her stepfather, but he's worried she'll go a little too crazy. This hot 18 year old gets what she wants, no matter what it takes. As she is begging and pleading to go, she can't help but massage her stepfather's thighs, noticing his cock slowly getting hard. She pulls it out and strokes it with a firm fist. He knows he hasn't felt 18 year old boobs in quite some time, letting him squeeze them. She drops a wad of spit on his prick, shoving it deep down her throat. She's only 18 years old, but she knows how to give a great blow job, doing her best to earn her trip. She wants his cum, and permission of course, milking the head of his cock until he blows. When he does cum all over her tits, she gets her trip. Work well done.
Bri Rhodes
August 8, 2014
Poor Bri Rhodes. She married her older husband, head over hills for him, until recently. He's so boring and he's been having a hard time keeping his dick hard for her. What is she to do? She does have a good looking stepson. Guess what? He just turned 18 years old. This hot young wife can definitely have her way with him. This particular day, she walks in on him jerking off to a porn video. Seems like the perfect opportunity to pounce. She confesses her lust for him, rubbing on his crotch, feeling it stiffen under her hand. She let's him feel on her perky boobs, squeezing them together, pinching her pierced nipples. She finally gets his cock in her mouth, blowing his dick and mind. She can tell he's inexperienced. He needs a pussy eating lesson. She gets him down on his knees, keeping his mouth on her tight wet cunt. She wants more of his 18 year old prick in his mouth, begging for a load of warm cum on his face. Can this young guy please his stepmom? You definitely have to watch.
Sydney Cross
August 1, 2014
It's easier to be a bad girl when your of age. Sydney Cross has definitely broken a few rules since she turned 18, one of them is not showing up for school. She's skipped a few times, spending her days at home alone. No one is home usually, until this particular day. Sydney's stepbrother is home, ready to tell on his stepsister. This bad girl doesn't want to get in trouble, so she'll doing something for him, only if he keeps things under wraps. That deed is jerking his cock until he explodes all over himself. She creeps her hand in his boxers, pulling out his dick. She tugs on it with a handful of lube, making him rock hard for her. She loves using both hands to stroke her cock. She let's him feel her ass, which is covered in silky tight pantyhose. He loves the feel of it against his fingertips. It definitely stiffens his cock, making it easy for Sydney to pull out a big load.
Alice March
July 25, 2014
Alice March loves going to costume parties. It's an excuse to dress up, ass and boobs out. Since she turned 18 years old, she's planning to show a little more, definitely wearing a pair of dark pantyhose. She's decided to dress up as a very sexy french maid, ready to clean any dirty boy. There is one problem. She needs a ride. Her parents are gone for the weekend and her friends are already at the party. That leaves her stepbrother. She's desperate to get to the party. There will be so many hot guys, so she's willing to do anything. Getting on her knees and jerking his cock definitely seems the easiest. He tries to stop her, but her hands wrapped firmly around his dick sits him back. She may be only 18, but she's no stranger to giving hands job. She keeps her strokes fast until she gets a load of hot cum. Her stepbrother is willing to take her anywhere.
Latest Taboo18.com Updates