Latest Taboo18.com Updates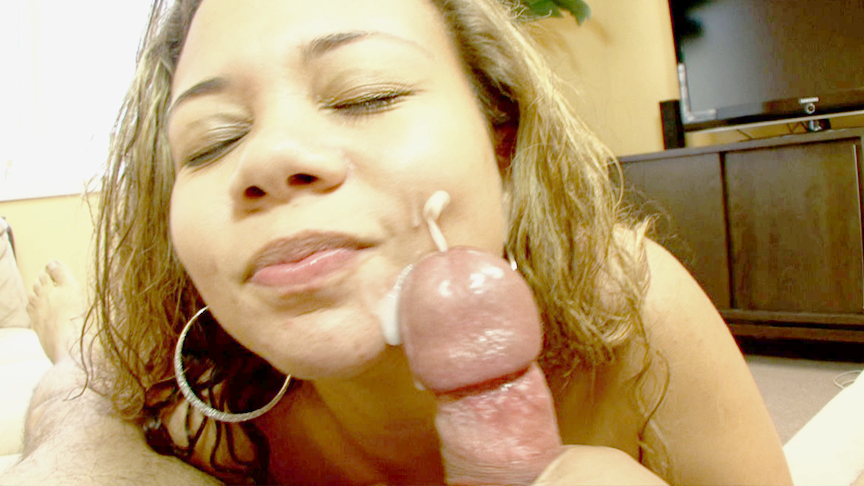 After a crazy night of partying, Nichole Mac and her stepbrother somehow made it back home, crashing on the couch. Turning 18 has unleashed the sexual deviant within Nichole. She wakes up her stepbrother with a juicy blow job, bringing his dick all the way down her throat. She wraps her lips around his cock head, massaging it slow and tight. She's so horny, she pulls out her playful boobs so her stepbrother can caress and squeeze them. She turns around and reveals her bouncy ass, letting him slap his cock on her butt cheeks. She wants more of his cum on her face, sticking his dick back in her mouth, jerking the shaft of his prick. She doesn't take any time to breath, cock hungry over her stepbrother's man junk. It's so sloppy wet, she's able to jerk it until he explodes all over her face. Talk about a happy ending. But she's ready for more.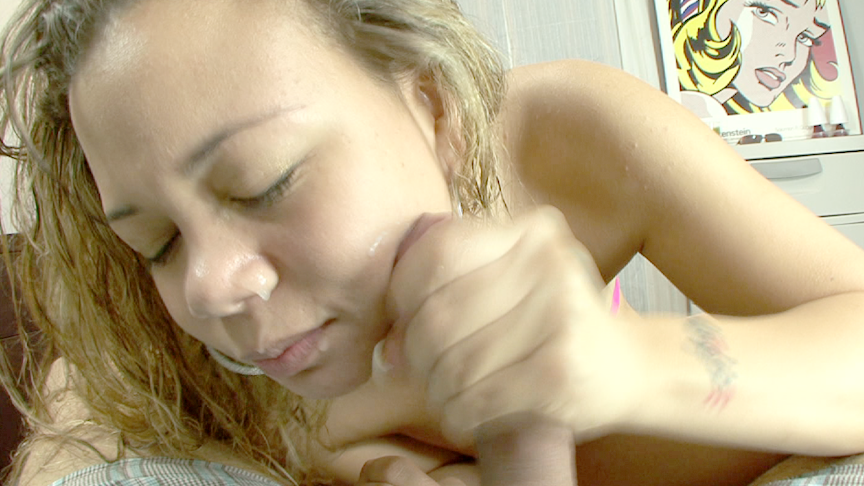 Turning 18 means finally being able to go to dance clubs without having to use a fake ID. Nichole Mac, a fresh 18 year old, wants to go dancing with her stepbrother, who really isn't in the mood. She begs and begs, but it isn't working. But she has other forms of motivation. She slowly climbs over him and rubs on his crotch. He tries to stop her, but she won't let him until he finally gives in. She makes him admit what he thinks of her cute titties and perky pussy. She confesses she's been wanting to taste his dick for so long, happy to discover how yummy it is. She slides his cock in and out of her mouth, giving him a wet blow job. She loves stroking his big dick, making his toes curl. Her stepbrother watches as she rubs on her tight twat, keeping a firm grip on his dick. She wants his cum all over her face. She gets his dick nice and wet with a wad of spit, stroke it hard and fast until she gets what he wants. Seems like her stepbrother is in a festive mood now. More is bound to happen tonight. We shall see.
Zarena Summers
April 25, 2014
The battle for the television between step siblings will never end. Zarena Summers wants to play her yoga DVD, but her pesky stepbrother is playing his video games. She asks him for some time with the TV, but he is to busy to bother. She thought turning 18 would gain her some more respect. Apparently not. So she exercises in front of the TV, blocking the view of his game. He complains at first. But when he sees the different yoga positions she bends into, his eyes go from the TV to her. He loves the way his stepsister stretches her long legs, bends over and pokes her butt up. She knows he's staring at her. Wouldn't you? She decides she needs a hand workout. She walks over to her stepbrother and pulls out his hard cock, spitting on his hard dick and rubbing it up and down. She flaunts her toned body, bouncy boobs, and spankable ass. She demands that he comes on her face, jerking his dick and aiming his cum towards her face. Who knew yoga could be so much fun.
The day of the big game at Marvel's high school has finally come. Being the head cheerleader, she has practiced her routines and is ready to go and perform. But she needs a ride. Even though she turned 18, she doesn't have a license. Luckily, her stepbrother is on the sofa doing nothing. Yet, he's too lazy to even get up. Desperate, Marvel uses her deep throating skills on her stepbrother. This moment is every man's fantasy. Who wouldn't want a cheerleader in front of them, pulling down her uniform, and shoving your cock down her throat. When she's done with him, he does the brotherly thing and takes her to the game.
Marvel's stepbrother is once again getting his school work done at the last minute. Marvel, freshly 18, becomes quite a distraction for him. She makes fun of him for being such a nerd, grabbing the book right out of his hand. She has something else in mind. She gets on her knees and pulls out his cock against his will. When he feels his cock down her throat, he sits back and let's her continue. As she continues deep throating her stepbrother, she slowly undresses, showing him her cute boobs, rubbing her tight ass cheeks against his hard shaft. She gets back on her knees because she wants her stepbrother's load. She definitely earned an A+ for her oral skills.
Jessa Rhodes
April 4, 2014
The first thing Jessa Rhodes did when she turned 18 was take a trip to the porn store. She brought home a huge white dildo to practice her jerking skills. She was so excited to get started, she forgot to close her door. Her stepfather walks in on her, startling her off her bed. She admits she knows nothing about exciting a guy sexually and wants to learn. Luckily for her, Jessa's stepfather is willing to give her a few tips. He instructs her to undress, but slowly with a sexy stare. The rest of the lesson takes place on the bed. Jessa pulls out his cock and jerks it, guided by her stepdad. She takes control and rubs his dick against her nipples, down to her wet pussy. She wants his cum, using her mouth to get it. She can't wait for the next lesson.
Getting a ride from her stepbrother isn't so easy. Since she turned 18, Genesis wants to get into her first concert. But her stepbrother doesn't want to take her. She knows what she has to do to get him off the couch and into the car. She pulls his cock out and jerks it until he gives in. But she wants to please him, so she jerks his cock, lets him feel on her floppy boobs, and makes him explode all over himself. He can't deny his stepsister a ride now.
Alexa Rydell
March 21, 2014
Finally, 18 year old Alexa can go watch a Rated-R movie without her parents. The movie of choice has some male strippers. But Alexa doesn't have to watch a movie. She can just watch her stepbrother practice his exotic dancing. A lap dance turns into his cock in her mouth. She gladly gets on her knees and seats her stepbrother. He gladly sits back and enjoys the blow job. He shows how good it was by unloading onto his stepsister's perky breast. Exotic dancing seems like a great job.
Sage Evans
March 14, 2014
Have you ever walked in on someone's in the shower? What if they wanted you to walk in on them naked? Sage did it. She yelled for her stepbrother to bring her a towel while in the shower. When he walks in, she doesn't hide her hot wet body. He quickly leaves. He tenses up more when she approaches him naked and pushes him onto her bed. It may feel wrong, but he can't look away as she spreads her ass cheeks, turns and fingers her pussy. She pulls out his dick and jerks it with a firm fist. She climbs on top of him, letting him feel her full breast and pull on her nipples. He sure doesn't complain when his stepsister milks his cock.
Kennedy Leigh
March 7, 2014
Whoever said girls don't like playing video games. Our hot 18 year old, Kennedy Leigh, loves playing video games. But she rather play with her stepbrother's hard cock. So they both play her game. She reaches into her stepbrother's pants and feels his remote control. In no time at all, she shows how to properly use it, jerking him off with both hands and in different directions. She also uses her young tits to play with it. What really excites her stepbrother is when she wraps her sexy full lips around his cock until he blows all over them. Wonder what Level 2 is like.
Latest Taboo18.com Updates